COVID UPDATE Please contact us for details of our on-line packages
Home Working Business Breakfast Briefing and Interactive Forum
Following a brief presentation on the Open Consulting Approach, and an informal networking session where you can meet like-minded professionals; delegates can join one of eight tables to learn more about a specific module of Unified Communications. There will be the opportunity in the two hour session to either stay at a particular table and learn more about a that module or move around the tables to learn about the other modules, such as 'Contact Centre' or 'Social Media Platform' Places are limited to executives who are contemplating or have already started a deployment project of over five hundred users. Please indicate your preference in the first instance and our event coordinator will call you with confirmation of your place. The event is free but we reserve the right to charge a $50 cancellation fee for cancellations or no shows less than twenty four hours before the start of the subscribed event. Please note that the events are interactive forums and delegate participation is required to maximize the forum experience.

London
London 11 July 2022
This Breakfast Briefing and Interactive Forum will cover the challenges of deploying Unified Communications in a mixed cloud and on-premise environment using the Microsoft Azure Hybrid Solution. Delegates will learn about the challenges of deploying Skype for Business with Contact Centre in a Hybrid Environment whilst retaining single sign-on with Active Directory.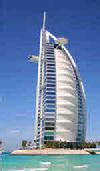 Dubai
Dubai 28 August 2022
Our Middle East Team have deployed users in the Defence, Aviation and Construction industries. Our specialist presentation is on Unified Communications and legal framework. In this briefing you will learn about how to deploy Unified Communications in environments where the telecomunications industry is highly regulated. You will leran about roamiing profiles, user compliance and emergency PSAP compliance.
New York
New York 12 September 2022
Our North American Team have deployed to corporates in the Finance and Technology sector and comprise Unified Communications consultants with dealer board deployment experience. This session will cover Regulatory Compliance for E911, Kari's Law, Least Cost Routing, Contact Centre and Disturbed Remote Working. There will be a special briefing on Skype Meeting Broadcast.
Paris
Paris 21 November 2022
Our European Team comprises specialists from the energy sector. Our specialist presentation is on distributed contact centre, least cost routing and remote distributed contact centre.
For remote access users we will cover Identity Access Management and Security.
There will also be a special briefing on Skype Meeting Broadcast and Microsoft Azure AD Cloud-On premise Synchronization
Business Breakfast Application Form